General setup of the G5 Headset
It is important to make sure to lock the carrier in place when setting up the headset. Failure to do so can cause audio problems!
To attach the headset and Pod

Ensure that the carrier is in the unlocked position
The locking mechanism can be found on the inside of the carrier above the ear piece and just below where the headband pivots
The carrier is unlocked when it is slid to the Left and shows (see fig. 1)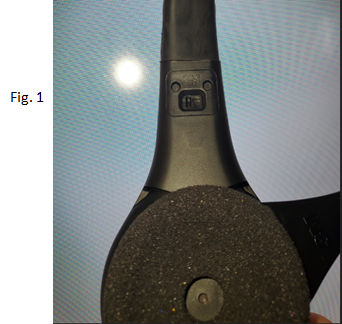 Insert the bottom of the pod into the bottom of the carrier

Press the top of the carrier into the carrier until it SNAPS into place (Fig. 8)
Slide the lock to the right and make sure that it shows (see fig. 2, fig. 7)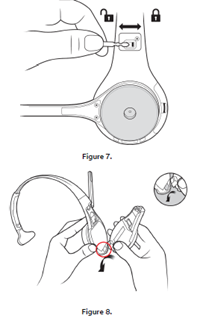 Insert the battery
Set-up is complete
Link Below shows how to correctly attach and lock in the pod to the carrier.