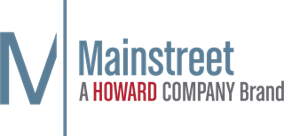 Mainstreet Menu Systems Introduced in 1986
Until 1986 display programs were developed, produced, and inventoried against contracts with national companies such as General Motors, Ford, Dr. Pepper, 7Up, and Sherwin Williams.
In 1986 Mainstreet Menu Systems was introduced as a stock product based on fast food menu system experience the company had with Hardees, Dr. Pepper, Bonanza, and others. Inventory was built with no commitment, and menu systems were sold one at a time or in any quantity needed by the customer.
The Mainstreet Menu System brand is recognized as the market leader in indoor and outdoor menu boards. The product is sold throughout the United States, Canada, and Mexico, and as well as in Europe, Japan, South Africa, and other selected parts of the world.