Digital Menu Boards and Displays for Many Applications
Digital displays are an exciting solution for any business environment! Technology makes it convenient to easily change your digital board's content from your anywhere, saving time and money.
Enhancing the guest experience is becoming the tagline for many businesses, especially restaurants. Digital screens encourage engagement with colorful display graphics and even local promotion of area events or your LTO of the week. Keep your brand message consistent between your drive-thru menu board and your indoor menu board with one easy update. Multi-store operators cite the ease of updating menu board content consistently across all their locations when using digital cloud software capabilities. The easy-to-operate software is included with every Howard Digital package.
Not all digital screens have to be dedicated to your products. Think about installing an "Info Center" digital screen in your lobby or office break room! Keep your employees updated with office activities or staff promotions. A digital screen in your office lobby welcomes guests while promoting your brand.
Not ready to embrace a full digital menu board system? Consider combining a digital screen with your static menu board to update your existing menu board system with the latest technology.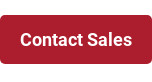 We have helped organizations across the United States with their digital signage. Can we add your company to the map?