Benchmark Menu Board
The Benchmark is our most dynamic magnetic non-illuminated menu board solution! We customize the size to fit your design requirements. The panels can be mounted flat on the wall or angled away from the wall using our unique dual-bar mounting system.
Our experience in menu board design gives you the edge in arranging your menu listings for maximum impact. Your menu layout will be designed to optimize the viewing area with beautiful color graphics showcasing your menu.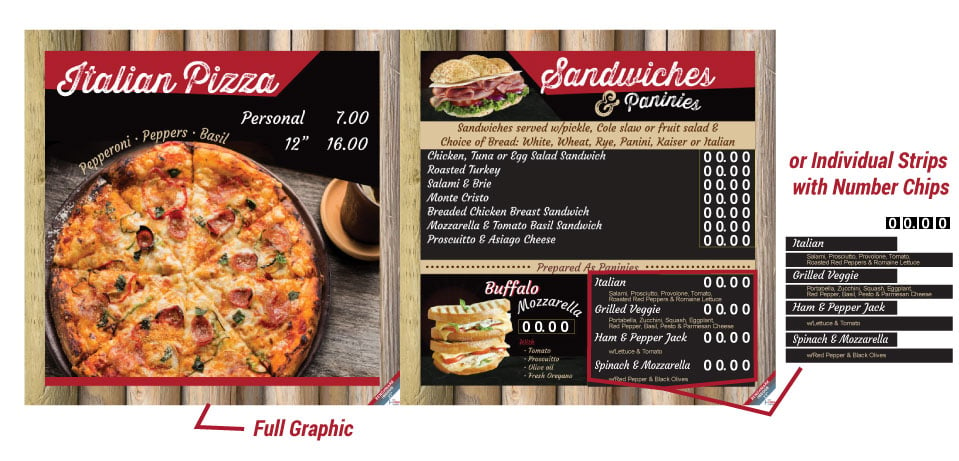 If you have promotional items to frequently change out, magnetic sections are set up to allow easy changes. Flavors of the day or price changes are not an issue with magnet strips and number chips! Integrate a magnetic board with a digital display to capture your guests' attention and keep them engaged - ease into digital menu boards without the expense of replacing your entire system.