The saying "It takes a village…" gets thrown around quite a bit these days, but it is truly a reality when it comes to designing and creating any manufactured goods in our business!
As a consumer of our products you may only meet and know your sales rep; you never get to meet or talk to the people who make your dreams come true.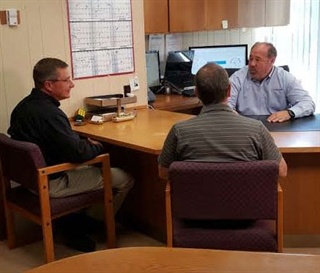 Can you make this?

First, there's the product designer or engineer who takes your question "can you make this?" and creates visual representations of your discussion with our sales team. The rep will show you those drawings and work with you to fill in the blanks, often going back and forth several times before the "Yeah, that's it!" happens.
Nuts and bolts



Next your idea goes to the production group (yes, group!) who pour over the drawings to determine what screws or nuts or materials will be needed to make your idea. They cost out the materials and come up with the price we need to make a profit on our end while giving you a good value on your end.
And you haven't spent a penny with us yet!
Support staff "make the magic" happen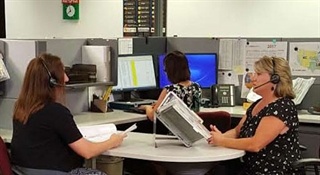 Once we get the go ahead to send this to production, our customer service agents set up your order based on the design. This puts the product into the work flow so our contract services (if needed) make their parts and return it to us for further assembly. Or, if it's a product we can create in-house, the purchasing agents order out the parts needed and schedule delivery so we can meet the promised shipping deadline.
Once we have all the parts in-house, your product goes into further production and finish assembly with quality control measures ensured. Our team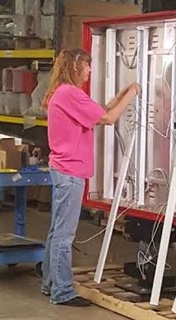 of skilled employees make sure your product meets expectations (yours AND ours!) before heading to packaging
and prepped by another team for final
shipment from the shipping department.
How about our "Villagers!"
Wow! Let's count how many of our "villagers" have touched your item: a sales rep, designers and/or engineers, production managers, purchasing agents, customer service, contractor or in-house assembly teams, packaging and shipping – that's eight teams of people who've worked together to design, engineer, produce and ship your product to your satisfaction! If you include the office staff that further supports the company with accounting or marketing tools, we could add more teams to the mix.
Last note:
Our team of "villagers" takes pride in making dreams a reality, and do it with a smile on their face. Because we know and appreciate the value of a job well done and a consumer well satisfied.