It's never too soon to start making a game plan for this year's National Restaurant Association Show! Here's our updated game plan suggestions for 2018 - take a few minutes to read the suggestions and get excited to see the latest at this year's show!
With the National Restaurant Association Show 2018 in Chicago quickly approaching, many attendees are searching for the newest and best products in the exhibits, tasting all the wonderful food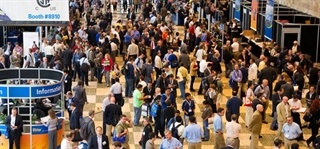 samples (chocolates and coffee for me!) and being wowed by the displays as they wander the many aisles in the McCormick Place exhibition halls. It's not hard to become overwhelmed by the sights and sounds of the trade show, especially if you are a first-time visitor!
And then there is all the show product brochures and hand-out materials everyone wants you to take – what do you do with all of this stuff? Besides all the seeing and talking and tasting, you'll have to make decisions on what materials you've got in your goodie bags will be valuable to have to read later and what you can toss! How do you make this exciting adventure worth the money you've paid to attend?
1. Plan!!!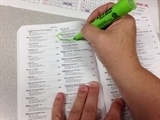 First and foremost, have a plan when you go up that escalator to the main exhibit floor! Spend some time the night before or at breakfast going through the show book and floor map to pin-point vendors who you definitely want to see, then note or circle those vendors. Remember the McCormick will be the busiest on Saturday and Sunday. If you need to spend time talking to a vendor about your needs, maybe you should plan on attending Monday or Tuesday when it's less crowded and you'll be less rushed to move on to the next booth. Most vendors are happy to set aside a time to meet one-on-one with you if you ask.
Or...
If time commitments allow only one day to attend the show, follow your show plan in the morning and then spend the afternoon leisurely (as best you can with the crowds!) walking the rest of the show. Sometimes you'll meet a vendor you hadn't considered as part of your plan who will have interesting information for you to explore.
2. Rest!
Remember to stop and rest for a few minutes when you can, and keep hydrated! Take a seat in the vendor demo area to watch chefs create specialty dishes. The exhibit space is HUGE, you'll be doing a lot of walking – leave the stilettos and new shoes at home, wear comfortable shoes! Your feet will thank you later!
3. Go Mobile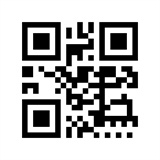 Warning: everyone will be handing out product literature! Make use of the mobile app the vendors use to follow up on leads from the show. They will scan the QR code found on your show credentials badge to download the information you've registered with the NRA office. When vendors offer you the option to send show literature via email, take it. There will be less "stuff" in your goodie bag to drag around just to toss later, and you'll be saving a tree. It's easy to read or delete emails at your leisure.
4. Sort
After your day at the show, go through your bag of literature and sample products and sort out the paper into three piles: top priority material you KNOW you need to read, a pile of maybe "useful in the future" items, and the stuff destined for the garbage can. Resist the urge to absorb all the reading material in a sitting – there will be time to read when you are back home. Instead, think about your day and note those products that made the biggest impression on you – those are the products you will talk about and want to share with your co-workers at work on Monday.
Ahhhh!!