Imagine the typical drive-thru restaurant layout - a box on a busy street, perhaps on a corner, an entry and exit driveway, a marked out drive-thru lane wrapping around the building, with the menu board towards the back and the payment and pick-up windows on the side. Next, imagine the typical drive-thru restaurant type - a QSR or a coffee shop. Now imagine that these descriptions do not fit your business. Drive-thrus are popping up in more and more places, in what a few years ago would have been considered very unconventional. Here are some examples:
End Caps in Strip Centers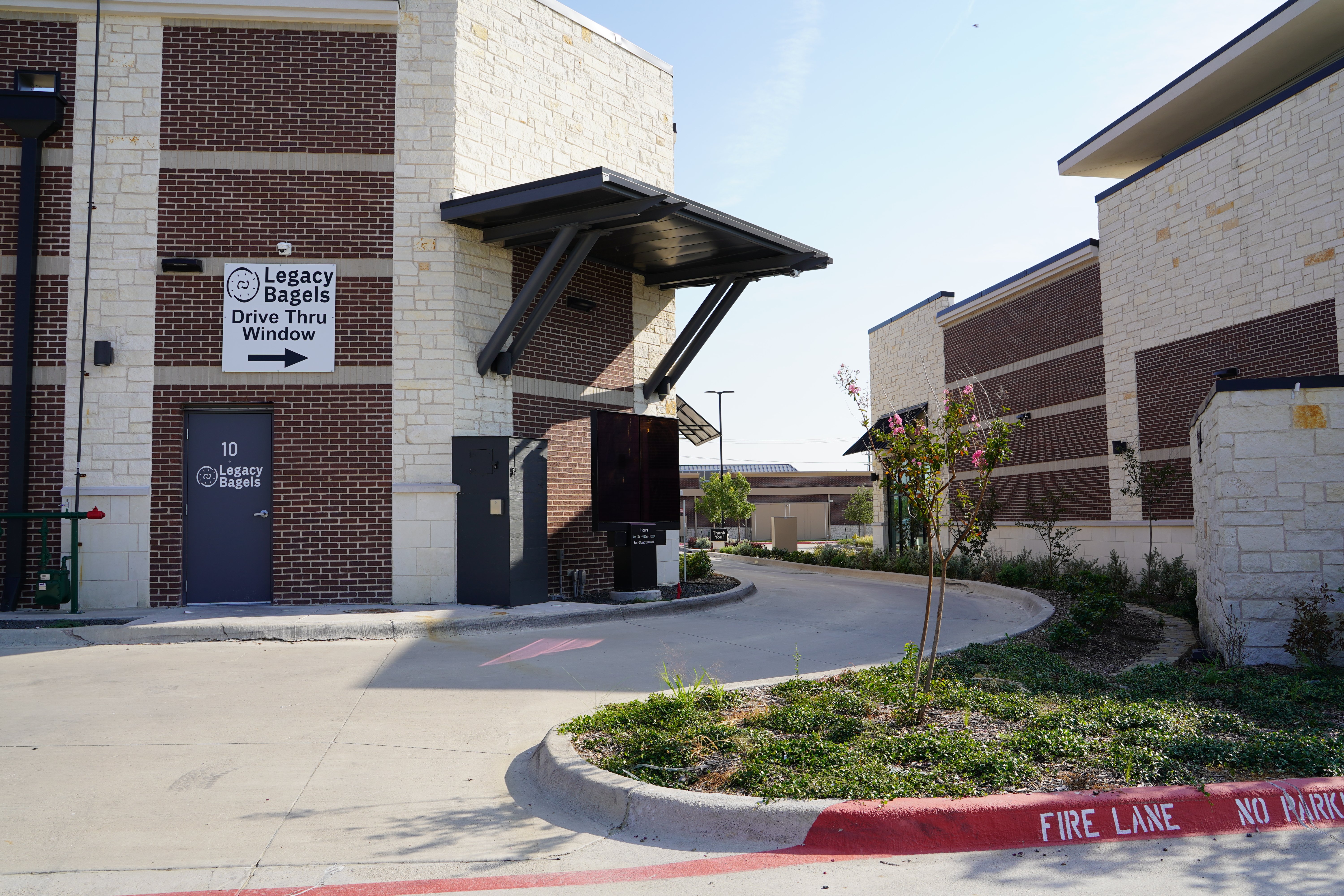 With good planning, a committed landlord, and cooperative neighbors, this can be a lucrative opportunity for a restaurant. In a strip center, businesses can benefit from traffic to other stores - the real estate draws people for a number of different reasons - to visit a nail salon, or boutique, for example. They may not have been thinking about getting a coffee or a sandwich, but the drive-thru allows for an easy impulse buy.
Buffet Restaurants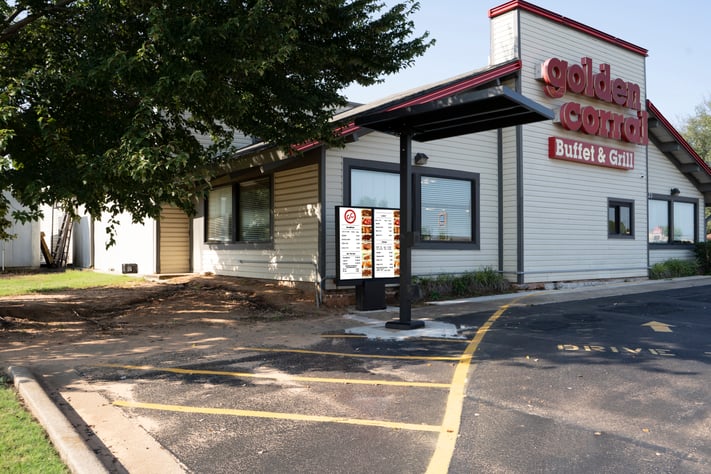 One wonders how a buffet restaurant can possibly employ a drive-thru. With the shut-downs of dining rooms across the country in 2020, operators had to be creative to keep their businesses viable. In the case of all-you-can-eat restaurants, that meant an expansion of the business model. Like so many other restaurants, take-out became a lifeline. Having established a new income stream, there is no reason to stop, and in fact, an expansion for customer convenience to a drive-thru is a logical next step.
Pizza Restaurants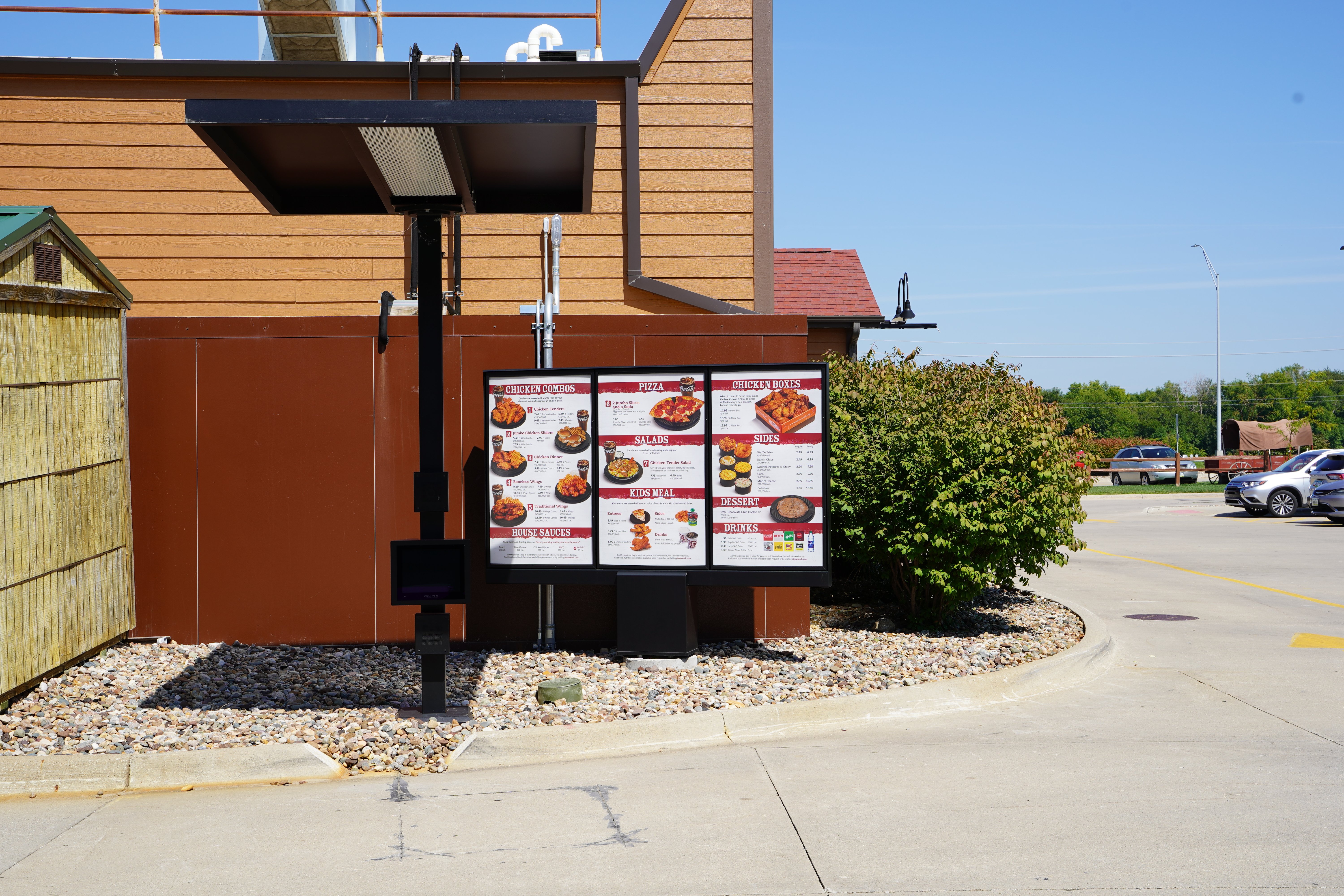 Pizza restaurants have always been leaders in delivery and pick-up. Drive-thrus used to be extremely unusual, but now they are becoming commonplace. Similar to buffet restaurants, operators have begun to think a little differently about how they facilitate the purchase of their products. The advent of mobile apps has made drive-thrus much more convenient for pizza restaurants.
Convenience Stores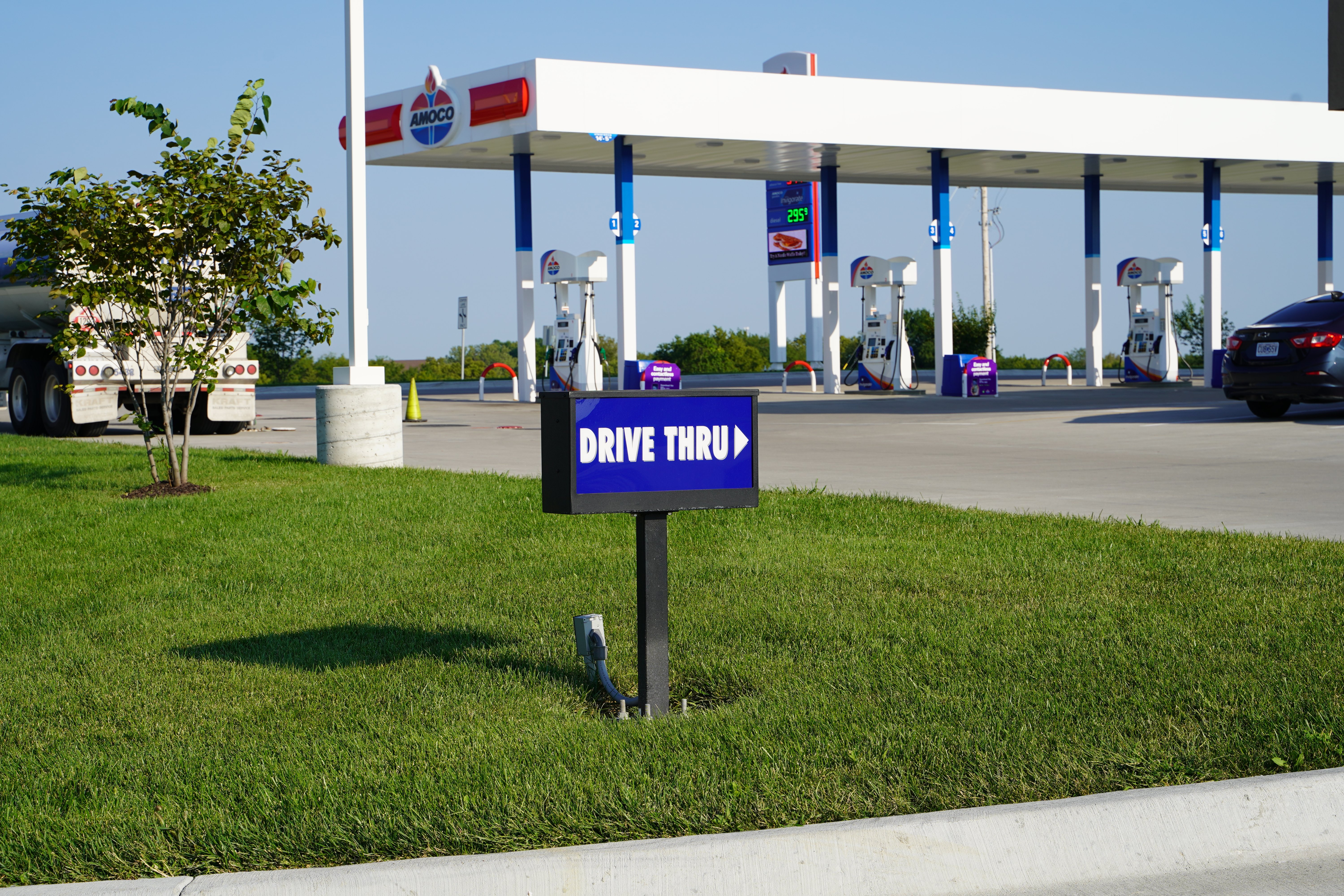 As foodservice operations grow as an essential revenue stream for convenience stores, it is natural that they add drive-thrus. Some of the advantages: they generally have more physical space to accommodate a drive-thru lane, they usually have regulars who come by for gas, coffee, or other essentials, and they often have great visibility in high-traffic areas.
Restaurants in Converted Bank Buildings
People are becoming accustomed to handling all of their banking online, which means many banks are closing locations and consolidating. Creative restaurateurs are grabbing those buildings and converting them into drive-thru restaurants. Not only is the physical structure there, often with extended canopies, but banks are also frequently located in heavy traffic areas and in business districts, lending easy access to potential diners.
Almost every day we receive calls and emails from potential customers that do not fit the "traditional" drive-thru mold. We even recently read about Amazon's plans to do a drive-thru grocery store. The reason they come to the drive-thru experts at The Howard Company is that we have been doing this for so long, and for so many companies, potential clients trust us to help them build their vision.
Discover The Howard Company's 'Drive-Thru Installation Timeline' in the link below. Details are subject to change depending on the project. If you have any questions, please let us know!