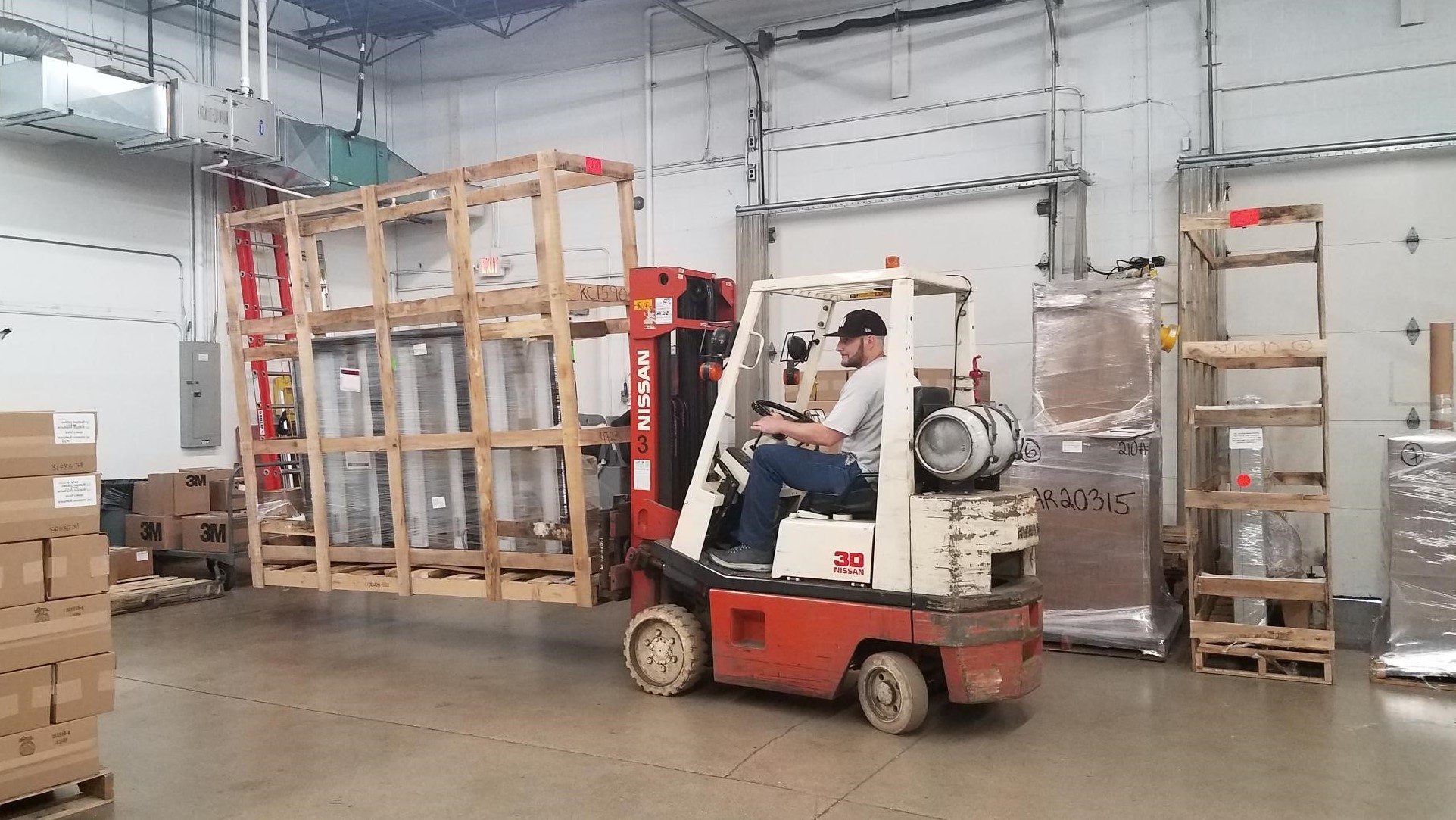 At The Howard Company, we do our best to package all our products and ship them in a way that they arrive to you in perfect condition, ready to use or install. Here's what you need to know about receiving small items (UPS) or larger items (Freight) that you have ordered from The Howard Company.
FOR UPS ITEMS: If your site is under construction and the address is not yet displayed on the building, you will need to give an alternate (existing) address that UPS can deliver to. UPS will normally return things to us as undeliverable if there is no visible building address. If you do have an existing address, someone will need to be available on-site to receive packages during normal business hours. If your site is not yet operational and staffed or you are a seasonal business that is closed (i.e. during the winter), you will also need to provide an alternate address where someone will be available to receive your shipment.
FOR FREIGHT ITEMS: Large freight items like menu boards, canopies, clearance bars, and all-in-ones are in large custom crates and delivered via semi-truck. This is also true with larger digital items like commercial displays/monitors, which are stretch wrapped to a pallet. Many of our customers have these items delivered to their installer, who may have a forklift and/or loading dock to unload these items. If you are having product delivered directly to your site, you must either have a forklift available or 4-5 strong people on site to unload these larger items by hand. The truck drivers delivering the product are not responsible for unloading and may return equipment to their terminal if the receiver does not have a way to safely unload the product. A lift gate can be provided; however, it is important to note that many of our larger crated items (larger menu boards, canopies, clearance bars) are too large to fit on a lift gate.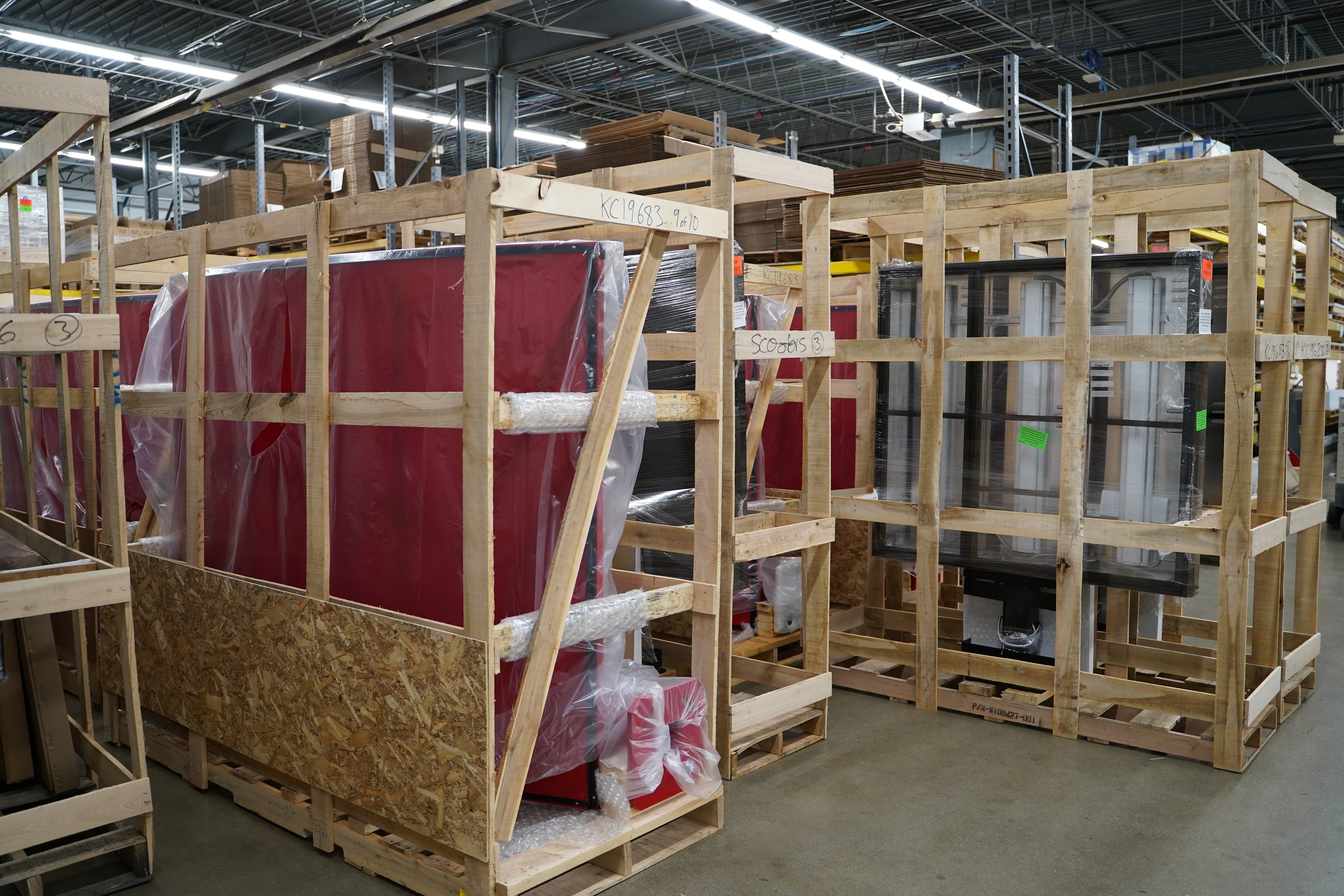 INSPECTION UPON DELIVERY: It is critical that you inspect your product for any visible damage at the time that it arrives, and sign for it as "damaged" on the carrier paperwork if any visible damage is present. All our products, unless otherwise noted, ship as FOB Brookfield, Wisconsin, which means the shipment belongs to you when it leaves our dock, and you, as the customer, would have to make any damage claims with the shipping carrier. We are happy to assist you with this process, but if the equipment is not noted as damaged when it is received, then we have no way of helping you get compensated for any loss. It is particularly helpful when making a damage claim to take photos before the truck is unloaded if any damage is visible.
If you are receiving commercial displays/monitors, it is also critical that you save the box and all internal packaging until your equipment is installed and verified to be working properly. In rare instances, there can be concealed damage that is not visible on the outside of the box. To make a claim with the equipment manufacturer (i.e. Samsung or LG) they will require photos of all 6 sides of the box to show that the damage was concealed and not caused during shipment. They may also require it to be repacked in the original box (the serial number on the box should match the serial number on the monitor) when returned to them in exchange for a new unit.
UNPACKAGING YOUR PRODUCT: There are a couple of things that are important to note as you unpackage your items. Graphics orders are typically rolled and placed in a box with some bubble wrap for protection. Please use caution when using a utility knife to cut through the tape on the box! If the blade goes too deeply into the package, it can cut through the graphics inside. For our larger metal items like menu boards, canopies, and clearance bars, please use caution when removing the crating and when moving these into their final location/foundations on your site. Powder coating is very durable when it comes to protecting metals from the elements, but is also easily scratched if dragged across a rough surface or scratched with another piece of metal. Touch-ups may be possible but can be difficult to match the color and finish of the powder paint.
RETURNS: If you need to return or exchange an item for any reason, please contact the account manager with whom you placed your order. Custom orders cannot be returned. The cost of shipping on the return will be the responsibility of the buyer unless the item is incorrect or damaged. Again, it is important to retain the original packaging to return items. Your account manager will send you a UPS label for the return or will arrange with our shipping department for a freight pickup. If we are picking up a freight item, we will need to know your hours of operation and a contact name and phone number for the freight company. Also, if the item is oversized and too large for a liftgate, you may need to have a forklift available on-site to load the truck, as loading the shipment is not the responsibility of the freight company. Normally credit is given to our customers once we receive the item back, less the shipping costs, if it is determined to be the buyer's responsibility. If an item is returned to us damaged, we will determine if it can be repaired, and if so, the cost of that repair may be deducted from the credit received.
If you have any questions, please contact us or let us know in the comment section below.