Do you have multiple drive-thru lanes? Does each lane have at least one digital screen?
If you answered yes to both questions, this guide is perfect for your brand!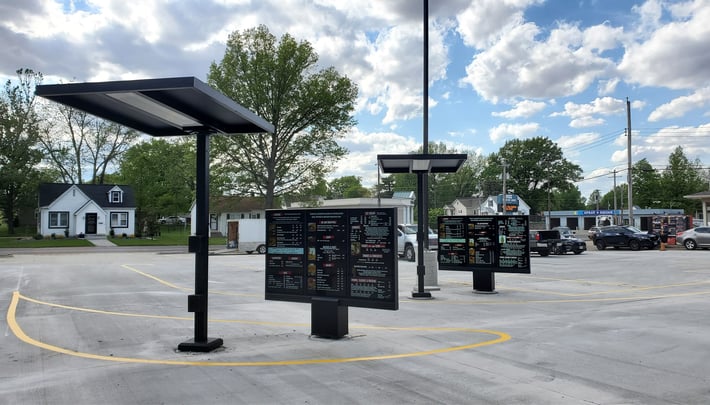 Businesses are always introducing new products, services, and limited-time offers, but successfully marketing them and calculating their success is the challenge. Conducting A/B tests with multiple drive-thru lanes, that have digital components, is a great opportunity to track success. Here's how your brand can do it:
Showcase a new product, service, or limited-time offer in one of the drive-thru lanes. It can be on the

preview/presell board

or the main board, as long as it is on a digital screen that allows you to track the display time for each content piece that has been uploaded.


Make only one adjustment at a time. Showcase a new product, service, or limited-time offer on one screen, and keep the other screens or panels consistent with the other drive-thru lane(s).


If the goal of the test is to increase revenue, there are a number of things to try:

Move your high-margin items around on the menu to see if sales increase or decrease.
Change the color of the text or increase the open space around the text.
Add motion graphics to draw the eye to the item.
As the saying goes, a picture is worth a thousand words. Try different pictures.
Once testing begins, compare transactions with the display time of the new product, service, or limited-time offer. Is there a difference between the test lane and the control lane? A trend should appear.
Please let us know if you have any questions while you do your A/B testing, or if you need assistance managing the content. We have a team available to collaborate with you and your marketing group.
Along with the 'Guide To A/B Testing With Digital Displays,' The Howard Company offers many additional resources centered around digital displays and drive-thru systems. Our expert team is here to help you build a successful strategy for your brand. We encourage you to check out our expert insights in the link below.